One man is dead and two are injured after a Ford F-150 barreled into a local Florida business leaving a gaping hole. 
At approximately 6:09 a.m., the Lakeland Police Department said that a silver F-150 truck was traveling north on South Florida Avenue approaching the intersection of Belmar Street. According to a witness, the Ford truck began to illegally pass another vehicle, entering the solid yellow, no passing lane, at a "high rate of speed," police shared in a press release. 
FLORIDA MAN SEEN ON VIDEO 'PEEKING INTO' WOMAN'S WINDOW, FLEEING INTO SWAMP, POLICE SAY
The Ford F-150 collided with a Lakeland Police SUV and a Mitsubishi SUV. Following the deadly collision, the truck continued at a high speed before eventually colliding with the wall of the Waller Construction and Design Center-landing halfway through the business' wall.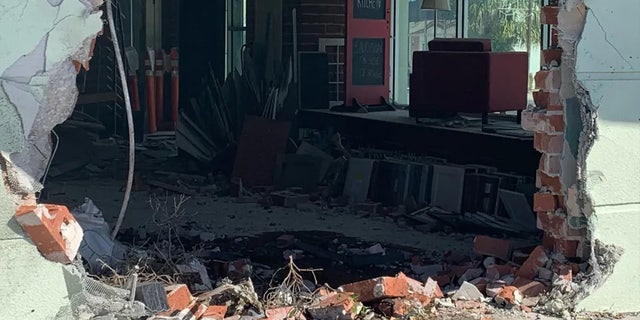 Lakeland Police, Polk County Fire Rescue, and the Lakeland Fire Department arrived and found the driver of the F-150, 52-year-old Troy Davison, was declared dead by medical personnel. Lakeland Officer Andrea Smith, the driver of the police SUV, and 59-year-old Lebrun Washington, the driver of the Mitsubishi, were immediately transported to the hospital with minor injuries. 
FLORIDA MAN ALLEGEDLY BEAT ROOMMATE'S RACCOON WITH HAMMER, THREATENED TO KILL NEIGHBOR WITH SEWING NEEDLE
Since the dramatic crash, officials towed the pickup truck from the scene. The roadway was shut down for approximately five hours while the scene was processed for the ongoing investigation. Police did not share if the deceased driver was under the influence from a substance.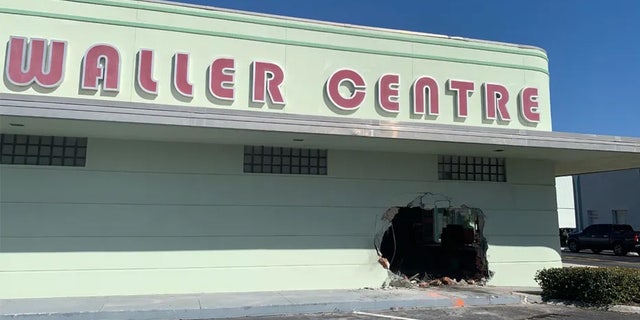 As this is an open investigation, police are asking if anyone with information regarding the crash to contact Officer Camilo Almeida at Camilo.almeida@lakelandgov.net.