Monday, 13 August 2018  |  Admin
There are many different types of welding, but what all of them have in common is the use of an electric arc or flame, which significantly increases the risk of burns and fire, making welding one of the most dangerous industrial applications. To prevent injuries, welders are required to wear personal protective equipment (PPE), usually in the form of heavy leather gloves, aprons, and, of course , protective eyewear.
Here at SafetyGoggles.co.uk we offer a broad range safety glasses, goggles, face shields and helmets that are suitable for use during welding. To help you with finding the right safety equipment for your needs, we've come up with our own list of Welding Protection products that includes everything from eye to face and head protection.
Bollé Bandido Shade 5 Lens Safety Glasses
Depending on the type of welding you do, sometimes a pair of lightweight, comfortable safety glasses will offer sufficient protection for your eyes. The Bollé Bandido Shade 5 Lens Safety Glasses BANWPCC5 feature shade 5 lenses and conform to EN 169 for reliable protection during welding. Their lens has been treated with a scratch-resistant coat that reduces the risk of the glasses becoming damaged when left on table surfaces, while the sports-style wraparound design ensures excellent side shielding as well.
Key Features: Conform to EN 169; scratch-resistant lens; sports-style wraparound design
Bollé Blast Ventilated Welding Goggles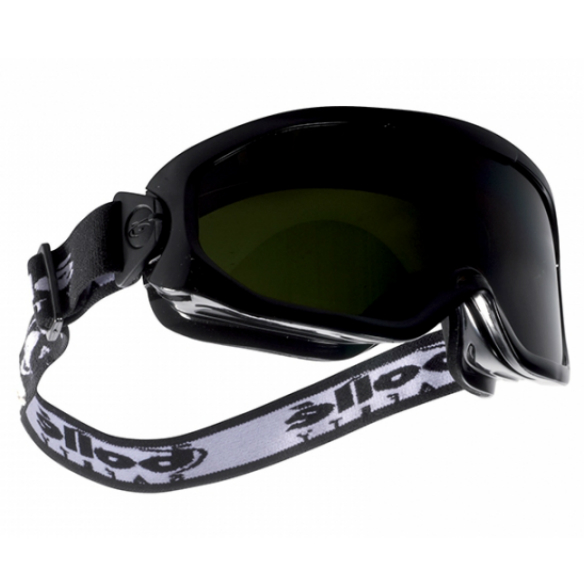 Unlike protective glasses, goggles shield not only your eyes, but also the delicate surrounding area of your face. The Bollé Blast Ventilated Welding Goggles BLAWPCC5 are comfortable and breathable welding goggles that are well-suited to low-intensity welding. Protecting from UV and infrared radiation, these goggles can even be used in place of a welding helmet in certain tasks, allowing a more comfortable alternative.
Key Features: Panoramic lens; can be worn over prescription glasses; anti-scratch coating; lightweight design
Bollé Sphere Face Shield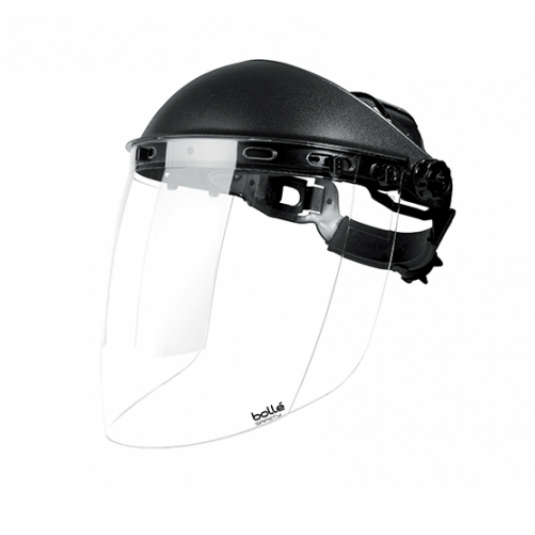 If you're looking to shield more than just your eye area, we recommend using a face shield. The Bollé Sphere Face Shield SPHERPI has been developed to protect from a wide range of hazards, including chemical, electric and thermic risks, as well as high-energy impact and high-speed particles at extreme temperatures, which makes it well-suited for welding. The shield also offers 180 degree field vision for better protection, and can easily be used with prescription glasses and masks.
Key Features: Perfect panorama vision field; adjustable headgear and brow guard; resistant against heat and light; ultraviolet filters
Bollé Fusion+ Welding Helmet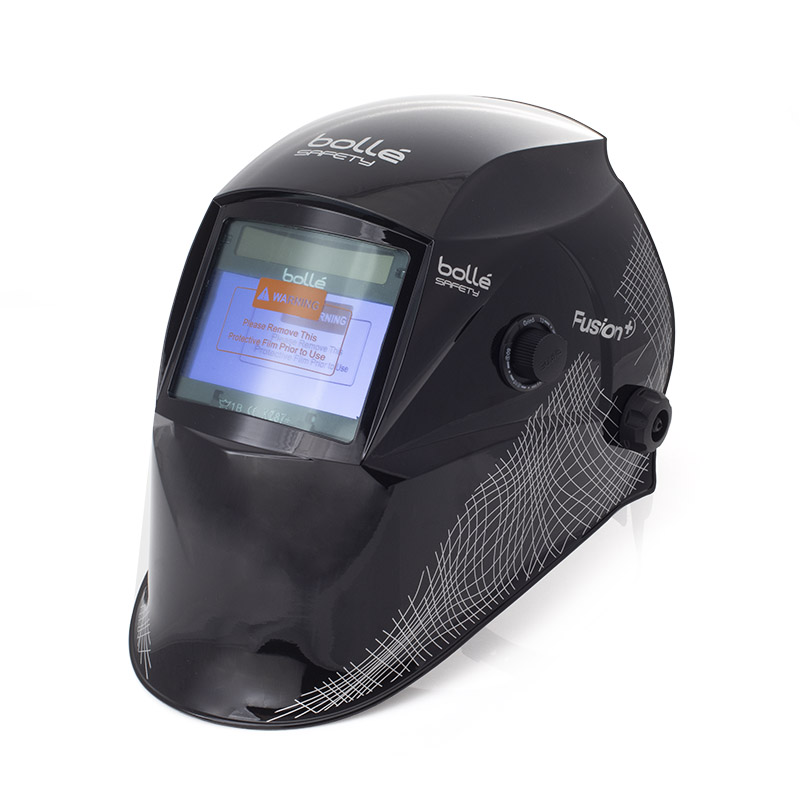 Though safety glasses, goggles and face shields offer perfectly satisfactory protection during welding, nothing can beat shielding your face with a welding helmet. The Bollé Fusion+ Welding Helmet FUSV offers maximum protection for every kind of welding, featuring a great combination of safety, clarity and aesthetics. It is supplied with four auto-darkening sensors that provide the right shade and protection according to the activity of the user, while its solar energy power supply and low-battery indicator make this one of the most reliable welding helmets on the market.
Key Features: Maximum welding protection; auto-darkening sensors; solar energy power supply
Finding the best option for you is not a simple task, so we fully understand if our list of recommendations doesn't include exactly what you've had in mind. If you know what kind of welding protection you're looking for, we suggest you go over our welding categories, including Welding Safety Glasses, Welding Safety Goggles, Welding Face Shields and Welding Helmets.
If you're after some advice, leave a comment below or call us on 020 7501 0594 where one of our experts will be delighted to help.