3M Versaflo TR-600 Series – PAPR
Over the years 3M has gained massive popularity for its respiratory systems, and it has testified its dominance in the market yet again with its highly impressive TR-600 Series of Powered Air Purifying Respirator or PAPR.
One of the most distinguishing features of the TR-600 Series is that it is designed to offer a contoured fit for greater movement, which comes in rather handy when workers have to endure in tight spaces. Built for optimal comfort, the respirators of this series benefit from multiple airflow options, multiple belt size adjustments, quick and convenient tool-free maintenance as well as low flow and low battery alarms! What makes them truly alluring is their pre-calibrated ready to use design.
3M Versaflo TR-800 – powered air purifying respirator(PAPR)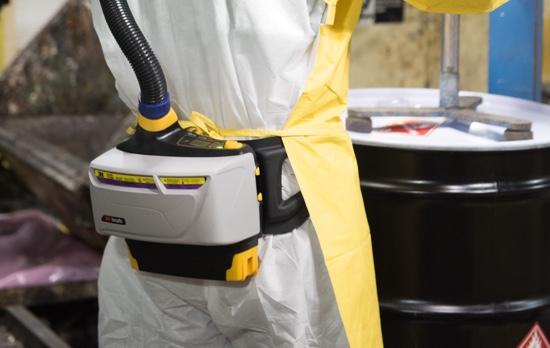 The latest is 3M's Powered Air Purifying Respirator series is the 3M Versaflow TR-800. Yet another innovative product that the customers welcomed with open arms, the TR-800 is a PAPR blower certified by Underwriters Laboratory (UL) with an intrinsically safe (IS) rating under the most current standard. Some of the aspects that make this series worth your while including easy cleaning features through the TR-653 Cleaning & Storage Kit, enhanced head-top compatibility including M-Series and S-Series, and a low weighing Motor at just ~1.5 lbs. Features like mechanical attachment of batteries, numerous options for belts, head tops, and breathing tubes, along with a wide array of particulate filters, gas and vapor combination cartridges to choose from making this range of versaflo powered air purifying respirator highly sought after for workers hailing from unique work environments.
TR-600 Series vs TR-800 Series
Now that we have a fair idea of what both the PAPR series from 3M entail, let us draw a comparison between the two on the basis of some of the most prominent aspects that define their utility, functionality, and application. It is our belief that this detailed distinction will help you choose the PAPR series that best suits your specific work environment. So, let's get started without further ado!
NIOSH Approved Configurations
Both 3M Versaflo TR-600 Series and 3M Versaflo TR-800 Series have NIOSH Approved Configurations ensuring their acceptability and utility across a vast majority of countries.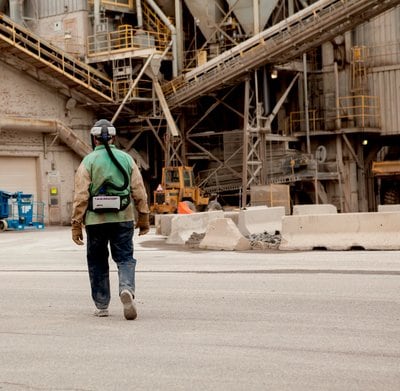 Intrinsic Safety
TR-600 respirators are not intrinsically safe. On the other hand, respirators of the TR-800 series are intrinsically safe, and comprise of a blower with battery certified to UL/IEC 60079 (2013)! 
HE Filter
Both TR-600 Series and TR-800 Series support HE filters, further enhancing their functionality.
Chemical Cartridges
Both TR-600 Series and TR-800 Series support the use of chemical cartridges
Battery 
The TR-600 series is equipped with two batteries – The TR-630 Standard Battery which offers a life of 7-10 hours, and the TR-632 High Capacity Battery which lasts for 10 -19.5 hours. The battery charge time for both these batteries is less than 4 hours. 
The TR-800 series is facilitated with the TR-830 Standard Battery with on board battery gauge which lasts for 6-10 hours. The battery charge time for the same is less than 3.5 hours. 
All batteries used in the PAPRs are lithium-ion batteries.
Both TR-600 and TR-800 series comprises of All-In-One Unit instead of the conventional corded battery, for added ease of use. As far as the battery cycles are concerned TR-600 respirators enjoy approx. 250 cycles on a full charge, while TR-800 respirators enjoy around 750 cycles. 
Airflow
In loose-fitting, the approximate airflow for both TR-600 and TR-800 series is as follows
Standard – 6.7 cfm or 190 lpm
Medium – 7.2 cfm or 190 lpm
High – 7.8 cfm or 220 lpm
Blower Cleaning
Both TR-600 and TR-800 series allow for blower cleaning by wiping down, rinsing or submerging the same using the accompanying TR-653 Cleaning & Storage Kit.
Ingress Protection
Both TR-600 and TR-800 series have been offered the IP-54 Rating in use and IP-67 rating with cleaning & storage kit. 
Elevation Limits
Both TR-600 and TR-800 have an elevation limit of -100m or -328 feet to 5000m
or 16,404 feet.
Belt Options
TR-600 and TR-800 series are both accompanied by TR-626 High Durability Belt and TR-627 Easy Clean Belt.
Blower Alarms
The TR-600 PAPR series is enabled with Visual, Audible, and Vibratory blower alarms, while the TR-800 PAPR series comes with Visual and Audible blower alarms.
User Interface
Both series PAPRs enjoy a friendly user interface that is supported by battery charge, filter loading as well as airflow status alarm.
Headtops
The TR-600 series offers headtop options including M-Series, S-Series, L-Series &
Speedglas Welding Helmets & H-Series, while the TR-800 series offer M-Series and S-Series for headtops. 
Approximate Weight
Blowers of PAPRs from the TR-600 and TR-800 series weigh a mere ~1.4 lbs and ~ 1.5 lbs respectively, without the battery.  
The TR-630 Standard Battery used in TR-600 series weighs 1 lb., while the TR-632 High Capacity Battery of the same series weighs 1.3 lbs. The TR-830 Standard Battery of the TR-800 series weighs 1.5 lbs
Approximate Blower Dimensions
Blowers from both series are 10" wide, 8" long and have a 3" depth when measured with the HE filter and cover.
Shelf Life
The Blowers, as well as the HE Filters for both series, have a shelf life of 5 years. The battery pack for TR-600 series has a shelf life of 1 year, while that for the TR-800 PAPRs is 6 months. 
Applications
TR-600 ECK is designed to assist workers in industries like Cosmetics, Dry Foods, Facility Sanitation, Food Safety, Industrial Maintenance, Nuclear Energy, and pharmaceuticals; while 3M Versaflo TR-600 HKS as well as TR-600 HKL are best suited for use in Healthcare, and Pharmaceutical industries. TR-600 HIK PAPRs is ideal for use in industries such as Aggregates, Casting, Demolition, Design & Construction, Facility Sanitation, Food Safety, Foundries, Heavy Industrial, Heavy Infrastructure, Industrial Maintenance, Remediation, and Shutdown. Don't use it for any other applications unless specifically stated.
TR-800 ECK is ideal for use in pharmaceutical research and production, while TR-800 PSK is ideally designed to meet the needs of workers in the Automotive, and Transportation industries. 3M Versaflo TR-800 HIK, on the other hand, is designed to help meet the respiratory protection needs of workers in oil and gas refineries, chemical manufacturing, and shutdown industries.
Conclusion
We hope that you now have a fair idea of both – the TR-600 Series PAPRs as well as the TR-800, and have the much-needed know-how of the most imperative aspects of these PAPRs. For what it's worth, these details will help you pick the best-suited respirators for your work environment, enabling improved protection and increased productivity of your workers. 
Frequently Asked Questions by a Factory Worker
Is it essential to perform the flow check of the PAPRs?
Yes. It is highly recommended that you check the airflow of your powered air purifying respirator on a daily basis.
How to perform the flow check of the powered air purifying respirator?
All you need to do is follow these simple steps to check the airflow.
Firstly, when the powered air purifying respirator is installed, remove the breathing tube. Next, Insert airflow indicator TR-971 into the outlet on the TR-800 motor/blower unit. Then, start the motor and run it for 1 minute. Make sure that the airflow indicator TR-971 is in a vertical position, and the bottom of the floating ball is at or above the minimum flow level. If not above the minimum level, then you should not use the respirator system until it has been evaluated and repaired.
If it is above the required level, it is safe to use. In this case, you can remove the airflow indicator; and reattach the breathing tube and headgear for regular use
How to remove the powered air-purifying respirator after use?
Whether you are using the TR-600 or TR-800 series PAPR, you should only remove the same after you exit your work area. Once you are out, turn off the motor by pressing and holding the on/off button. Next, remove the PAPR system while following the required workplace procedures. Then, clean the PAPR as per the guidelines established by your employer. At this point, you can charge the battery if needed.
Is the 3M Versaflo PAPR suitable for a factory worker inspecting car?
Yes, the 3M Versaflo is ideal for an auto factory worker inspecting car or when inspecting car production line. As a production line worker, inspecting car production, it is vital that the very best powered air purifying respirators are used to provide workers with an appropriate working environment. The 3M Versaflo powered air industry papr kit tr is a great option for workers inspecting car production.
What other products does 3M offer?
Futuro 3m Littmann stethoscopes are a great choice for medical professionals who are looking to upgrade their medical equipment. We also stock a range of product packaging or literature supplies including brite scotch painter's tape, films, and sheeting and labels.
We have a brilliant range of industrial and occupational products that are great for factory workers, painters, car inspectors and a number of other risky professions. Our PAPR kits can be purchased with a range of payment types including visa, MasterCard, Amex discover, 3M industrial and occupational systems are available for anyone to buy.